In order to view more & full sized photos, click here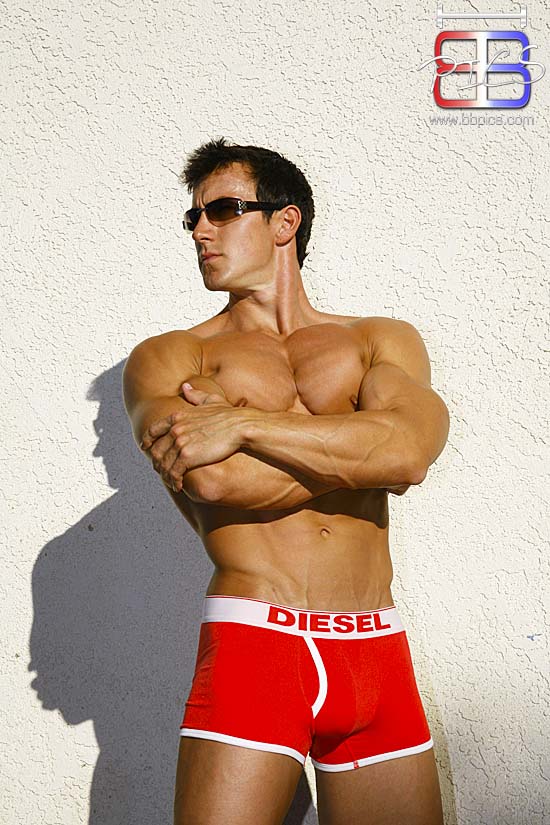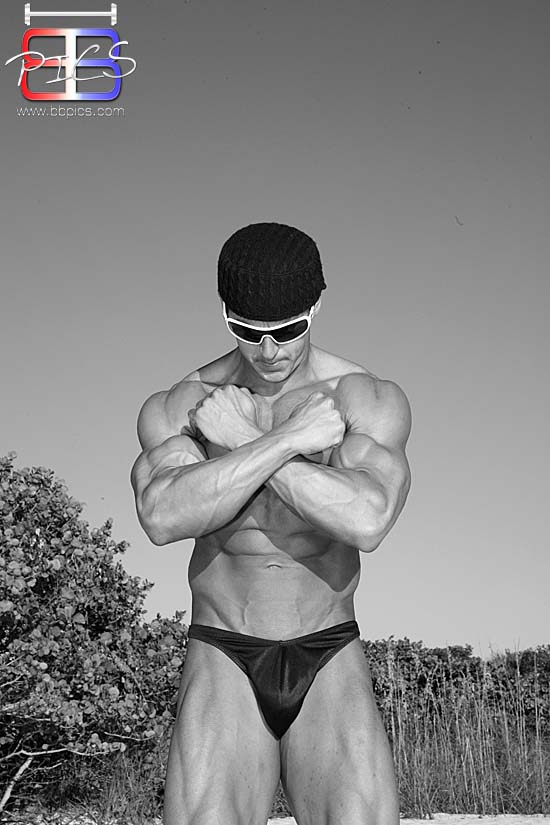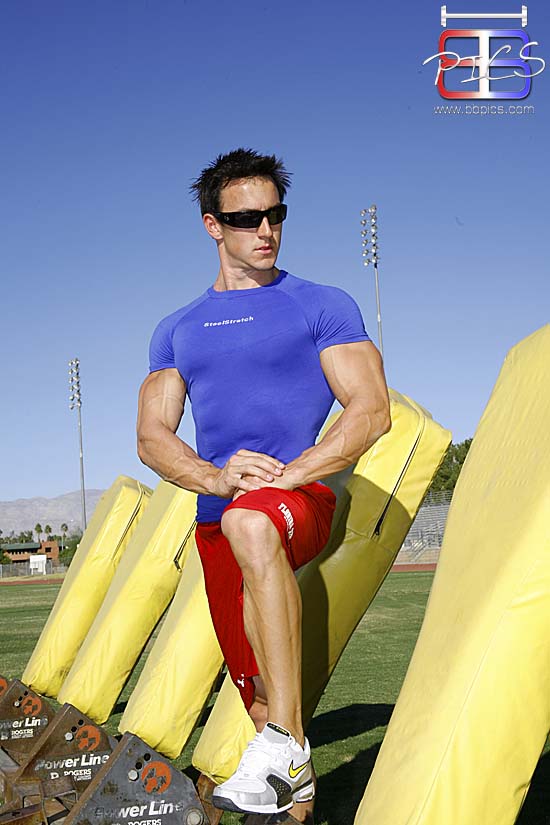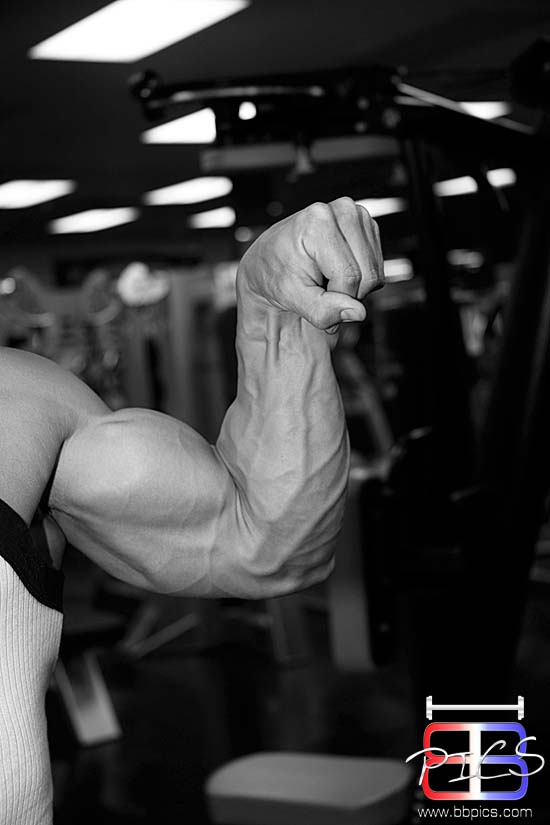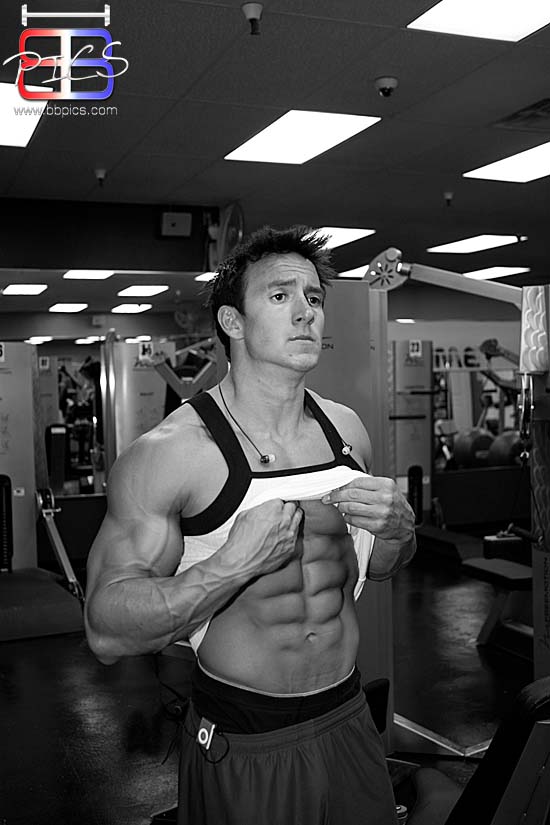 Growing up, my family moved a lot. City to city, state to state, even across country borders. Moving had it's; ups and downs; but without a doubt, molded me into the person that I am today. Regardless of where we went, whether hot climate or cold, there was always one common denominator, competitive sports. From the traditional little league baseball and soccer, to all-state football and national hockey, I played it all. My younger brother did too. Our weekends consisted of loading the car with multiple uniforms and different bags of equipment. My family was always there for us, 110 percent, and I know that was crucial to my success. Our family thrived on traveling to different fields and tournaments, with a relentless competitive spirit. It was this competitive drive that pushed me to constantly better myself, both mentally and physically.

Weight lifting did not really enter my life until high school. Sure my family belonged to gyms growing up, but sports were my main form of conditioning and working out. That was until my freshmen year, when I tried out for JV football. At a whopping 105 pounds, I got Killed! After hyper-extending my knee and being forced to wear a full-length leg brace for 6 weeks, I resigned from the team and decided it was time to hit the weight room. Having little knowledge of proper exercises, I enrolled in our schools' weight lifting class that next semester to guide me in the right direction.

Unknown to me at the time, the weight room teacher was also the varsity football coach. I expressed my interest in playing varsity football, and he responded with one word, "size!" Over the next few months, I followed his, "if it doesn't hurt, it doesn't work" weight lifting regiment. By the end of the semester, my strength gains had gone up immensely, and I had packed on nearly 20 pounds. At 122 pounds, I was benching nearly twice my weight, power cleaning 200 + pounds, and squatting over three times my weight. My teacher was in shock! Enough that he began entering me into high school "Strength and Conditioning" competitions, even though our school did not have an official team. Driving me himself, I went to competition after competition in the 124 pound and under weight class, and cleaned house! With all of the traveling, my coach and I created a great understanding with one another, and he invited me to varsity football tryouts in the spring. Much to his chagrin, I declined his offer for the upcoming season. I was officially hooked on weight training, and was intrigued to see how far I could progress myself.

By the beginning of my senior year I was sitting at 150 pounds, and stronger than I had ever been. It was at this point that I decided I was ready to tryout of the Varsity Football Team, and see what I could do. Through the help of my team mates, I helped lead our team to become State Champions for the first time in our schools' history. I was chosen as an "All-State All Star" and represented my team in the "North vs. South All-Star Challenge." My success in the other sports which I played also soared. I was nominated as captain of our lacrosse team, won MVP of the state, and was also chosen to play on a "Tri-State All Star" Team. Also nominated as captain of my hockey team for the second straight year, I helped lead our team to Nationals in Chicago, and was chosen to represent our team in the "All Star Skill Competition" and "All Star" game.

Needless to say, strength training became an essential part of my life from then on. I was offered athletic opportunities for multiple sports to multiple colleges, and ended up attending Florida State University as a Freshmen Lacrosse Recruit. Throughout my college career, I also played hockey for FSU, and participated in multiple IM sports with my friends and fraternity brothers.

To me, health and fitness is more than just lifting weights and being in the gym. If you really want to succeed you must make it a part of your daily lifestyle. For me, the hardest thing to change was my nutrition. I have an insatiable appetite, and an even stronger love for food itself. Learning how to eat my body weight in food every day, and keeping it healthy all at the same time has created a new passion in my life, cooking. I am constantly trying to learn more about the culinary arts, so as to keep my meal plans from getting monotonous. When it comes to working out, I follow the exact same strategy. For basic strength training I am a big fan of simplistic meat-head style lifts, but am always looking to learn new techniques and exercises to add to my higher intensity workouts.

Outside of the gym, I like to stay as active as possible. Living down in Florida is great, because I love to be outside. Whether I am at the beach, by the pool, or cruising around in my jeep with the top off, my main objective everyday is to be out in the sun and take in all that the day has to offer.

Even though my competitive sports participation has lessened since college, my passion for strength training and fitness has not. I am currently a Personal Trainer at Lifestyle Family Fitness in Tampa, Florida. To say that I "eat, drink, and sleep" fitness would be an understatement. Recently I decided that I wanted to take myself to a new level in fitness, and entered myself in an NPC competition in Miami. Only preparing for ten weeks, and having never done any kind of competition of this magnitude before, I was extremely pleased with myself when I placed 2nd in my weight division.

It is actually this decision to compete that created my relationship with John Mitchell. After seeing some pictures that I had taken to help prepare myself for the competition, a client of mine suggested that I should look into fitness modeling, and gave me Johns' name and contact information. From the response to my first email, I could tell that John was a class-act professional. He was very understanding of my lack of experience, and was in constant contact if I had any sort of question or concern regarding our first upcoming shoot and how I could better prepare myself.

John is an extremely "down to Earth" individual, and was a pleasure to work with. He had countless amounts of suggestions on how to make my poses better. Weather it was for body building, fitness, or fashion, John's vast spectrum of knowledge and passion for photography made me feel like I was just out taking pictures with a friend, as apposed to being treated like a piece of meat. His ability behind the camera comes out after looking at his first round of shots. Creative, experimental, and reassuring are just a couple of adjectives that come to mind when I think of John Mitchell. I appreciate everything that John has done for me thus far, and would recommend contacting him to anyone looking to take their photography and exposure to the next level.
View Photo Portfolio
Not a BBPics member? Join Now!
Email Austin: abrock2012@yahoo.com
Austin's Photographer: BBpics.Com